Before being able to make a Vimeo video import, please verify that you entered the Vimeo oAuth client and secret keys in plugin Settings page under tab API & license. Additionally, you can also authorize the plugin to read your private videos.
To import a single video from Vimeo, navigate to plugin page Add new. You will be presented a very simple form requesting you only to insert the ID of the video you want to import from Vimeo.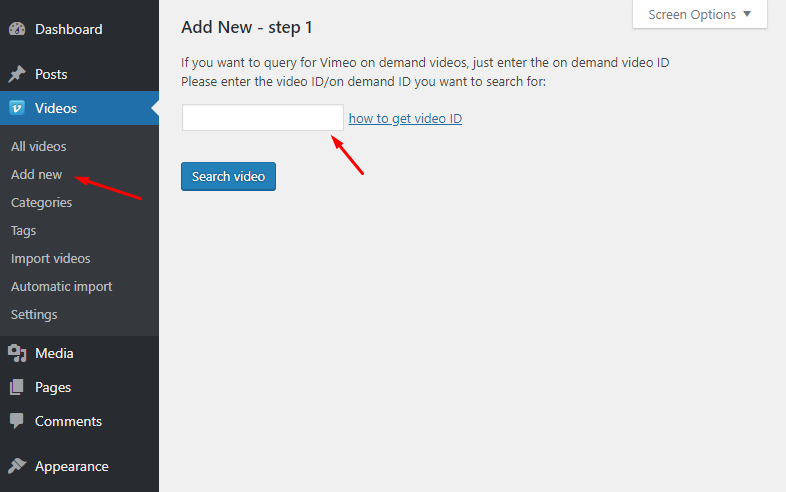 To retrieve a Vimeo video ID, simply navigate on Vimeo to the video page that you want to import. From your browser address bar, copy the ID that you can find at the end of the URL (i.e. http://vimeo.com/
79505580
) and paste the value into the field.
Optionally, if your WordPress theme is compatible with the plugin, you will also note a checkbox asking if you want to import the video as your theme compatible post. In this case (you choose to import as theme post) the post created from the video details will follow the format of your theme and will set any custom fields needed by yout theme to display the video.
The embed settings won't be available since the video is embedded by your theme.
If everything went well you will be taken to post edit page and will have all fields filled by default with the title, content, etc., depending on your import settings that you have set in plugin Settings page under tab Content Options.
Related