One of the best and easiest way to group your Vimeo videos and import them into your WordPress website is by using Vimeo showcases (previously called albums). You can get to your showcases menu from any Vimeo page after you log in by opening the menu next to the Upload button.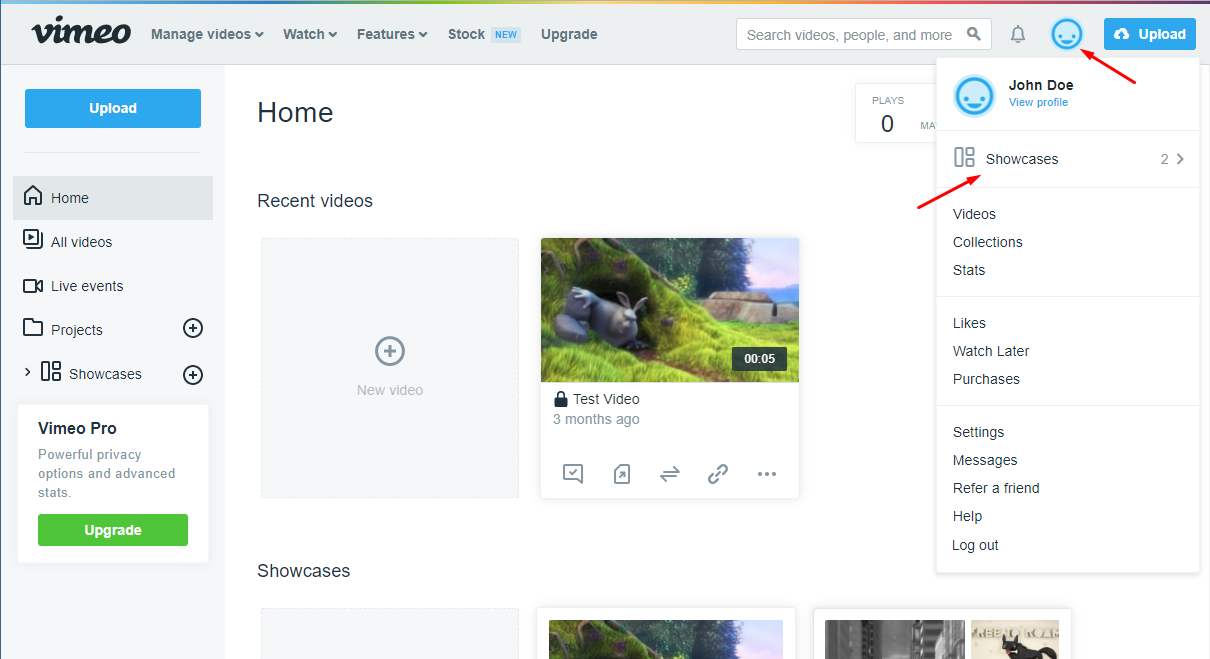 How to get Vimeo showcase ID
To import a showcase (same applies for what was previously called "album") you will need your user ID and the showcase ID.
Getting the showcase ID can be done in 2 ways: either by directly clicking the showcase name from the menu or by clicking the showcase name from your Vimeo account page.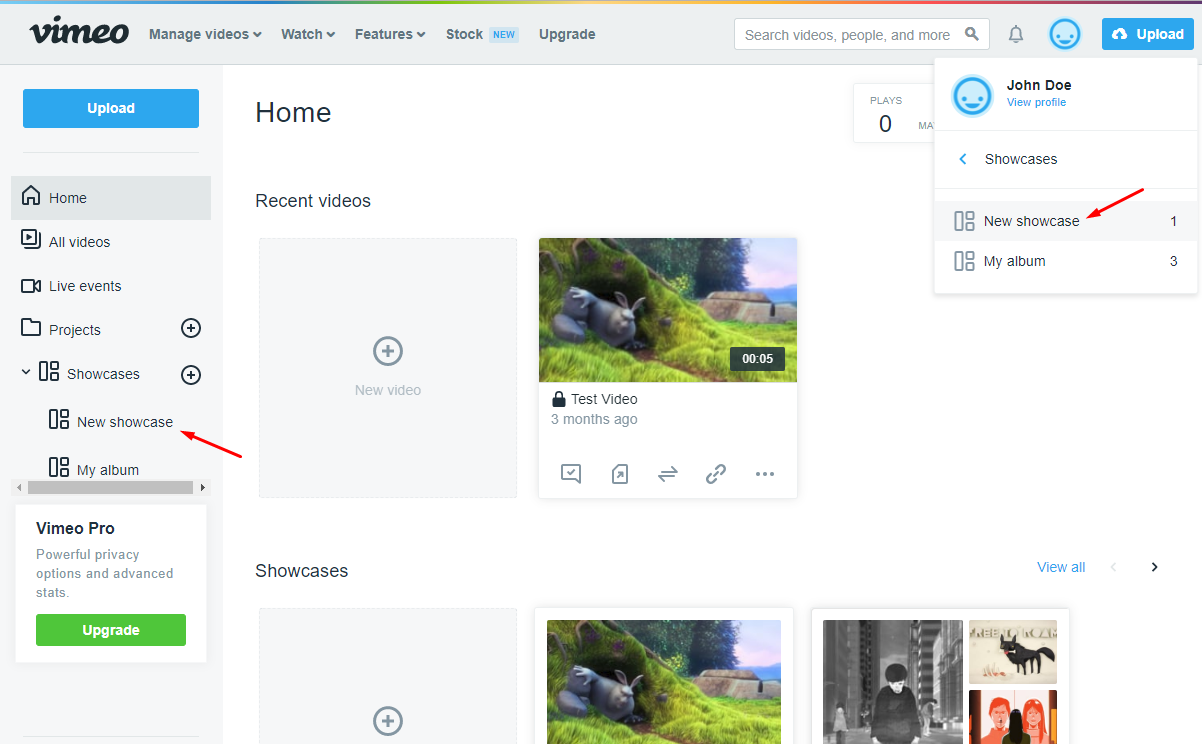 Once on showcase settings page, you can get the showcase ID from the link into the address bar.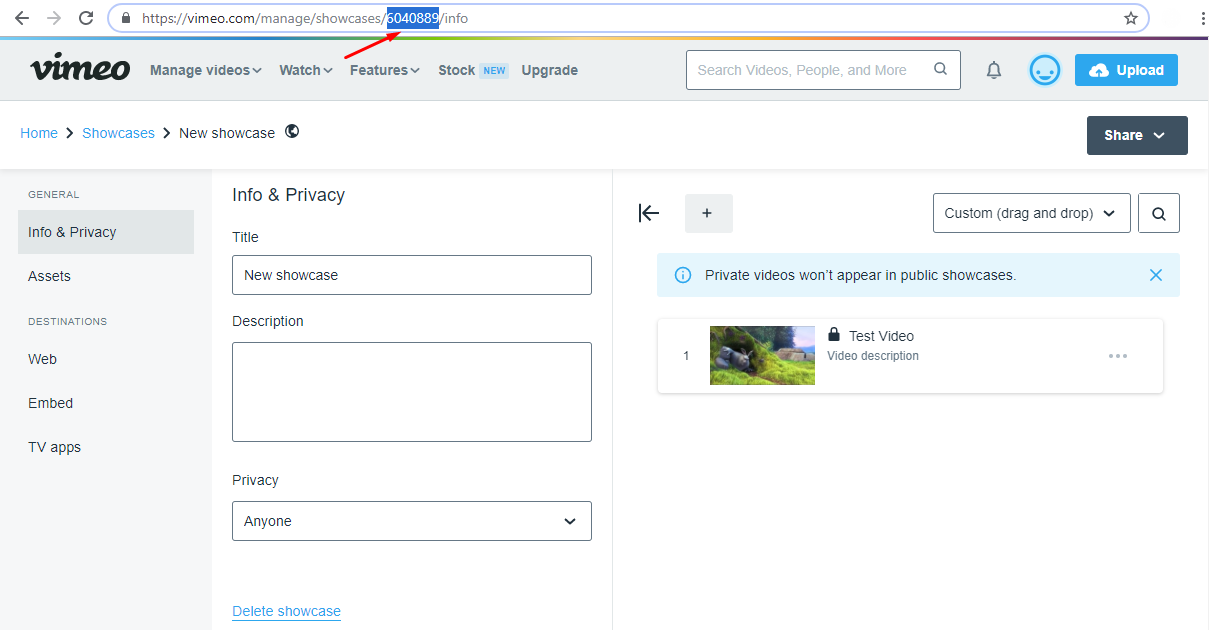 How to get your Vimeo username
Next, to get your user ID you must visit your Vimeo profile page which can be accessed from the same menu as the showcases.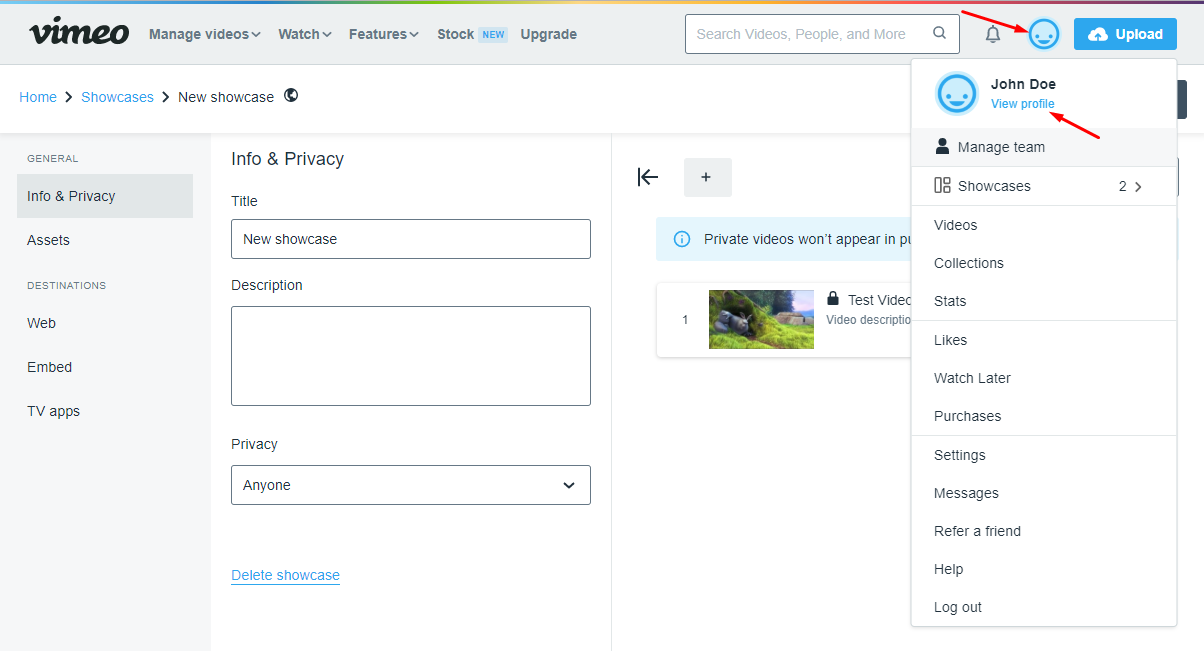 From your profile page you will need to go to your profile settings page.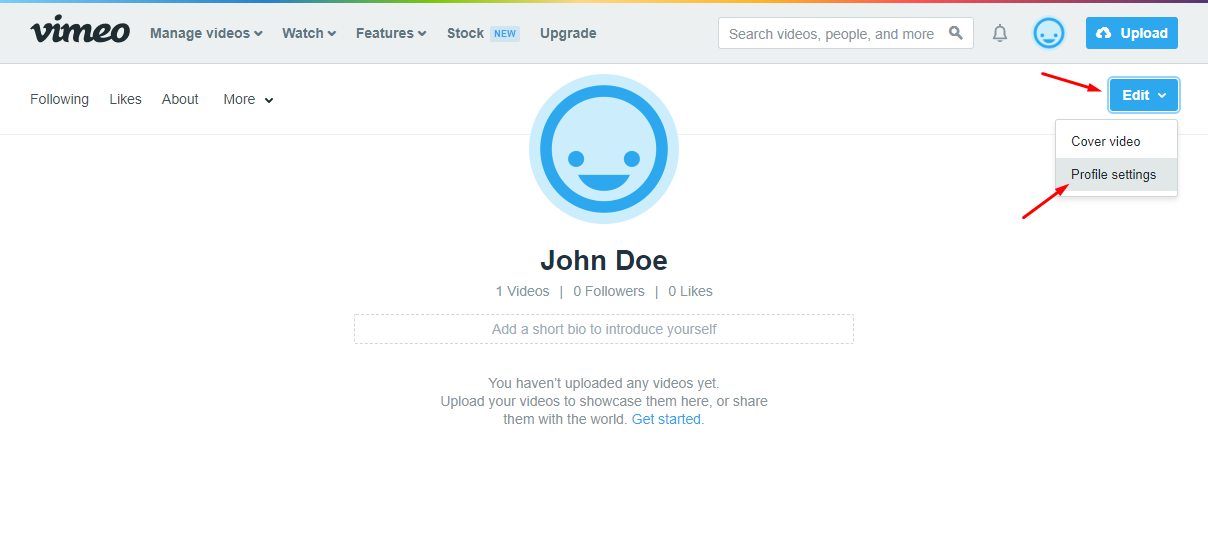 Into the settings page, your profile ID can be found at the top left section, next to your profile image.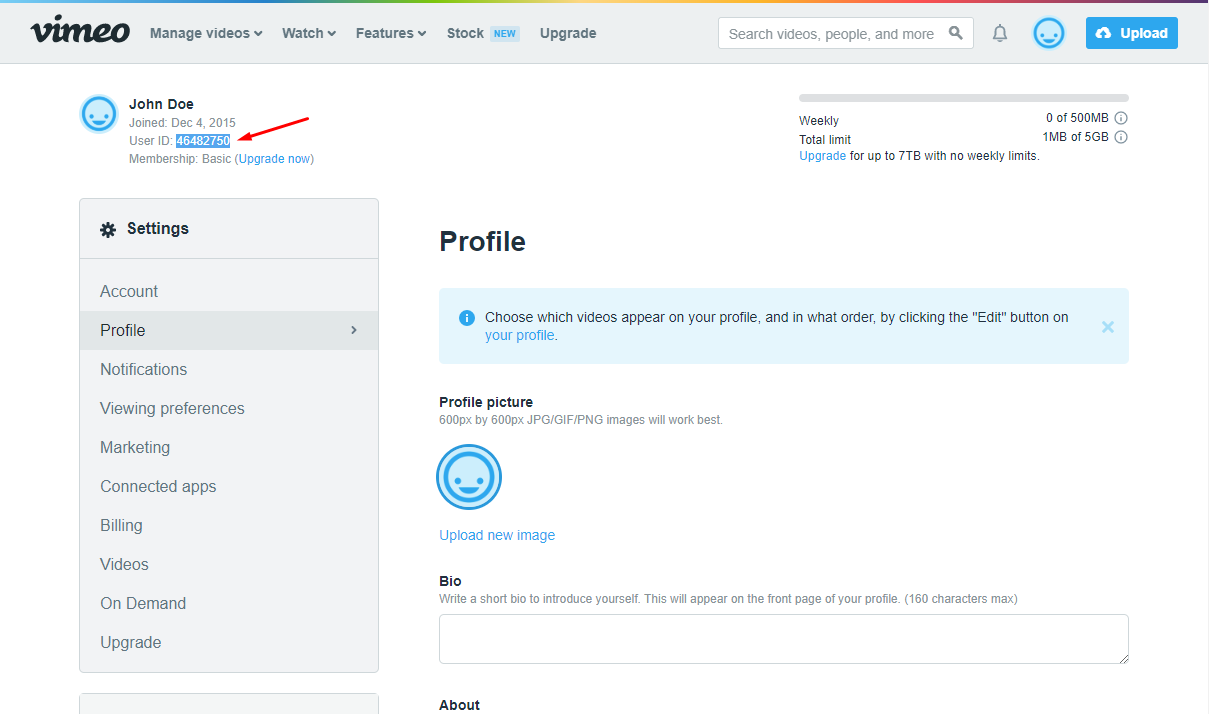 Having both user ID and showcase ID, we can now use Vimeotheque to query our album and import the videos as WordPress video posts.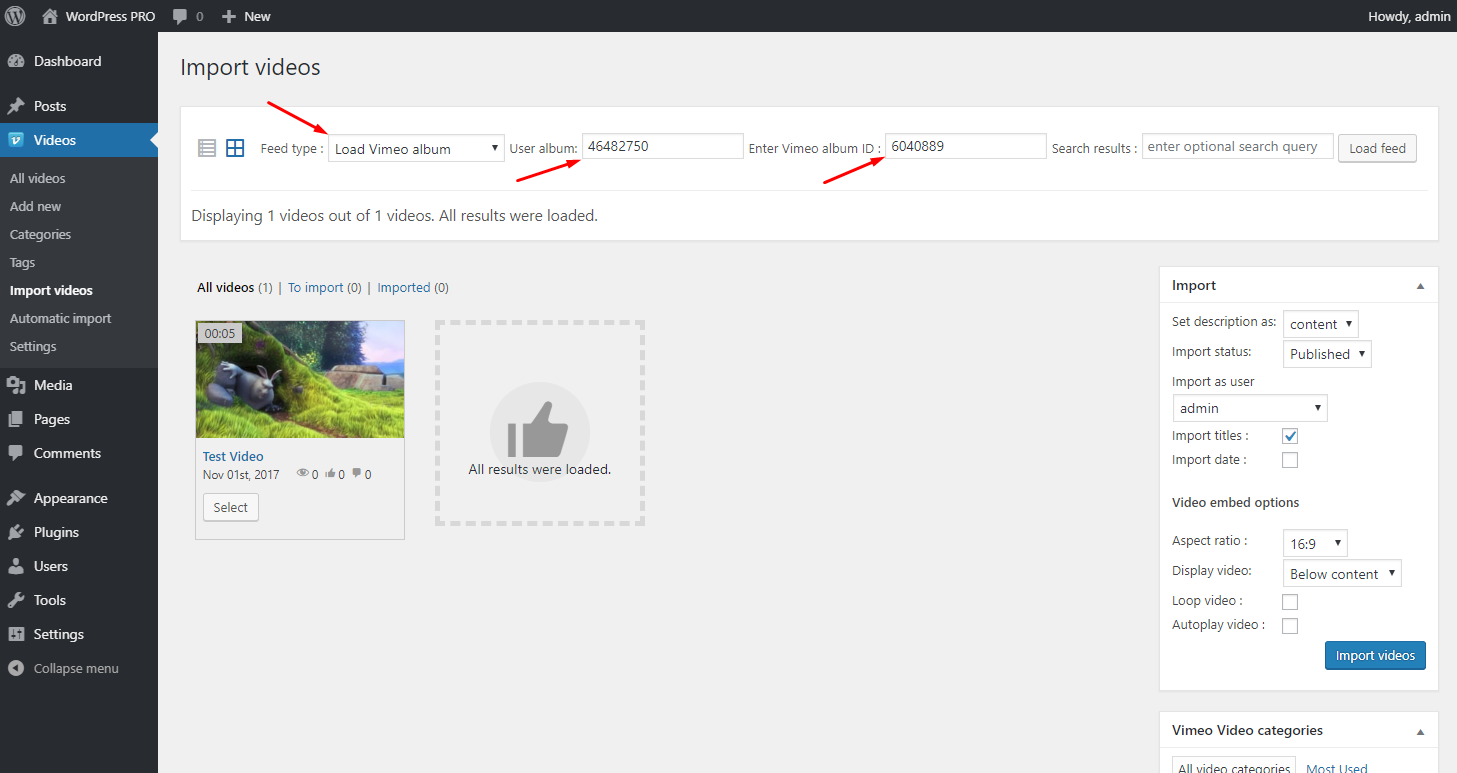 Related