In order to be able to use the plugin and import Vimeo videos into your WordPress blog you will need to create an app on Vimeo and use the OAuth credentials to allow the plugin to query Vimeo on your behalf. Please note that you will need to login on Vimeo, if you don't have a Vimeo account, you will have to create one.
To generate your API credentials, go to this address: https://developer.vimeo.com/apps/new. If you are already logged on Vimeo, you will see the form below.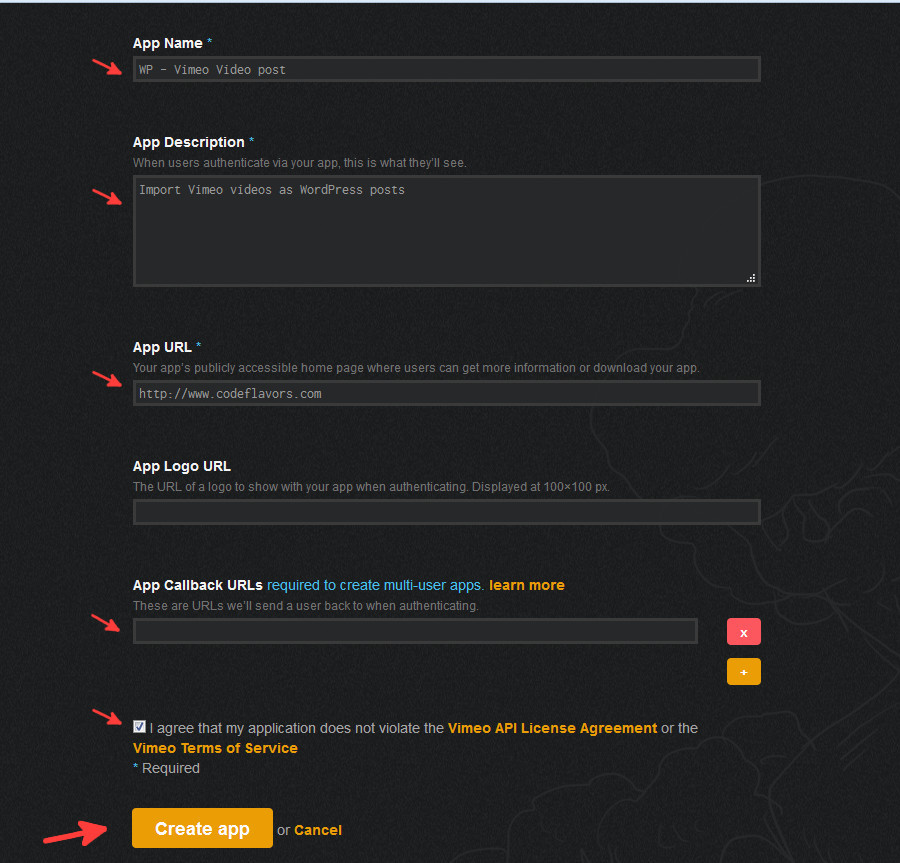 Please note that into the field App Callback URLs you should enter the URL from plugin Settings page, tab API & License (highlighted into the screen below):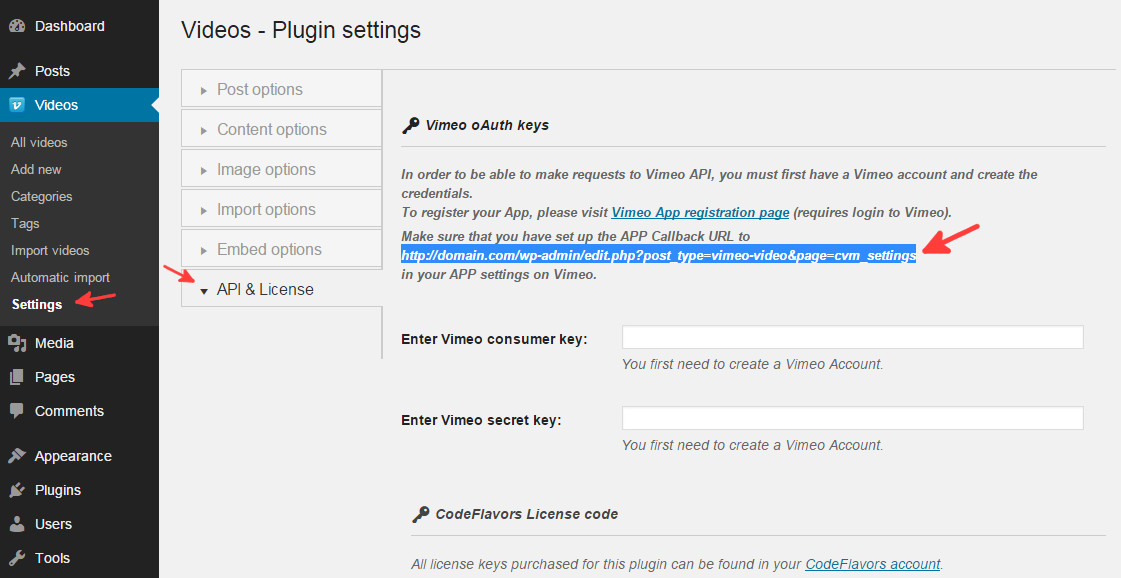 Next, you will be taken to the new App screen that will present the details you entered into the previous step and will give you the App OAuth credentials. To get your OAuth credentials, click Authentication and copy the Client Identifier and Client Secrets into the same fields in plugin Settings page under tab API and License.
Please note that some Vimeo accounts may show the Authentication tab as OAuth and OAuth2. If this is your case, use the authentication details under OAuth2.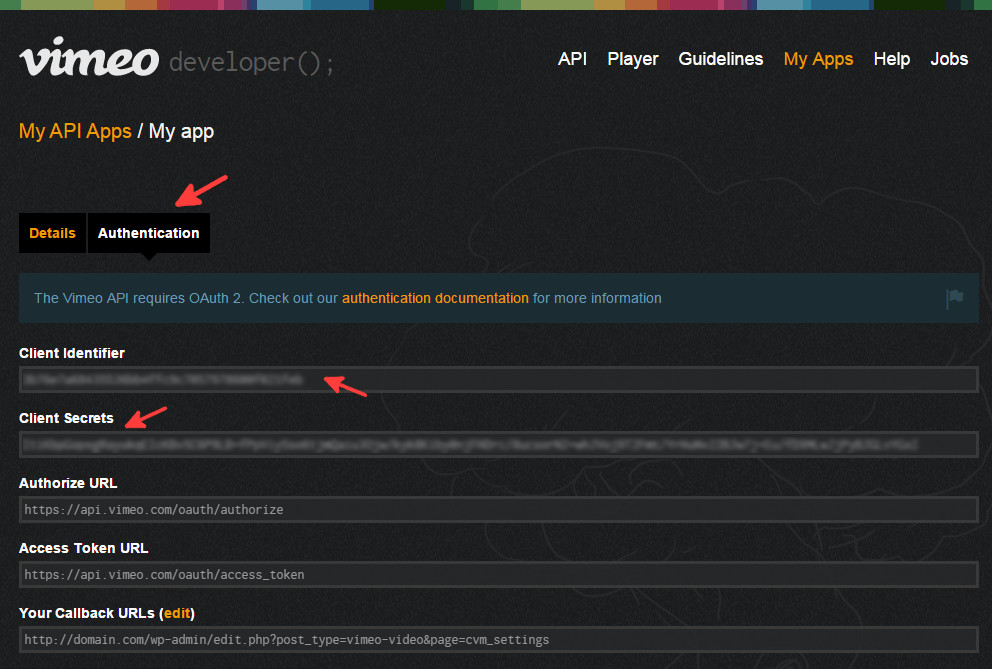 If plugin registration was successful, you will notice a link under the Vimeo auth fields into the plugin asking if you want to authorize the plugin on Vimeo in order to allow you to query your own private videos.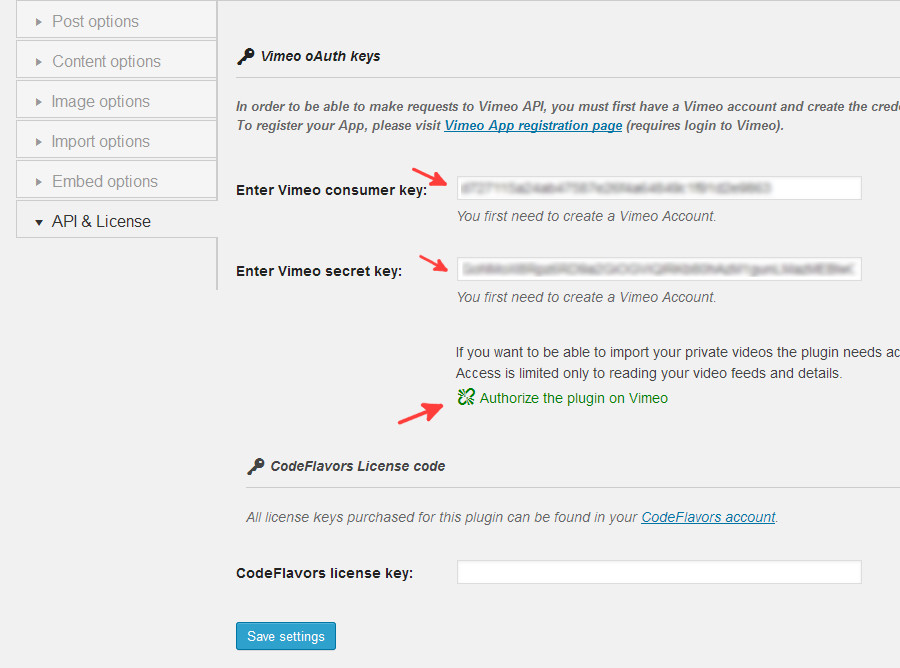 Related