The plugin has the capability to import the thumbnail image from Vimeo for any imported video. These settings control the image import process.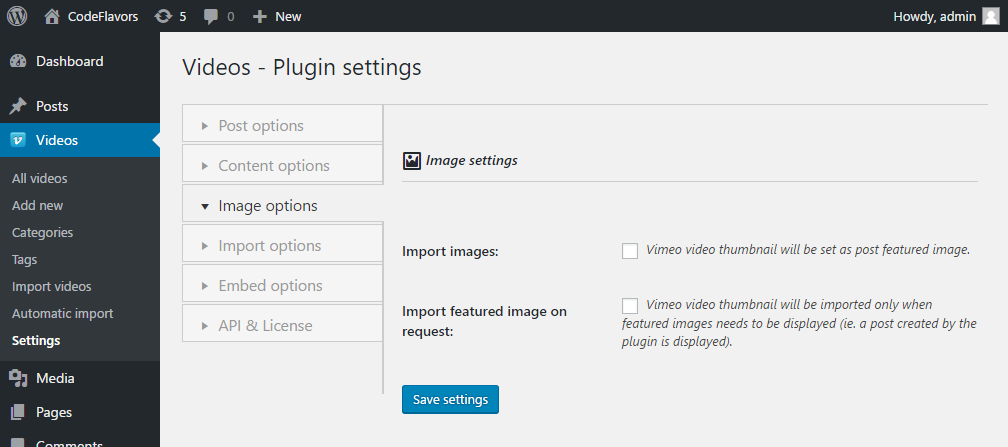 Import images
When enabled, the plugin will automatically import and set as featured image for the post created from a Vimeo video the image retrieved along with the video details. This setting applies for all imports, single import, manual bulk and automatic bulk import.
Import featured image on request
If Import images is enabled and also this option is enabled, instead of importing the featured image when the actual import process takes place, the featured image will be imported on request. This means that the feature image will be imported only when your website will try to display it in any of the website pages. This option is useful for automatic import since the process will not have to also create the images but only create the posts and any attached taxonomies.