Create amazing video post templates with Elementor
The Vimeotheque for Elementor add-on brings you all the necessary widgets to create the perfect template for your Vimeotheque video posts.
The Vimeotheque for Elementor is a free Vimeotheque PRO add-on.
The video embeds are customizable from the Elementor widget added by the add-on.
Embed videos by replacing the featured image or embed directly into the page.
Elementor Video Embed Widget
Quickly embed the attached Vimeo video anywhere into the template and customize the way it looks, from lazy loading to color and size.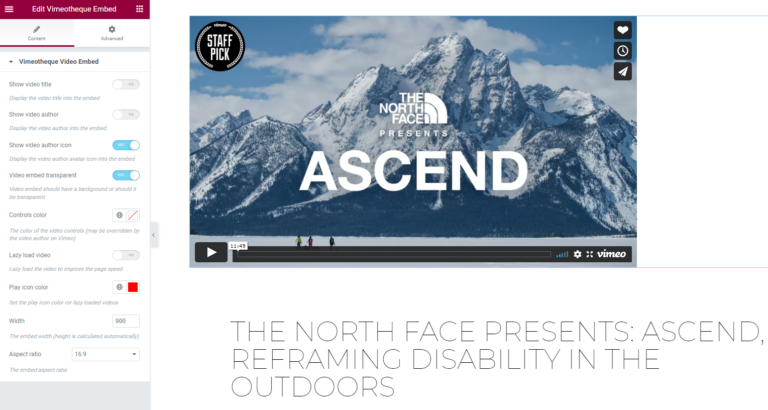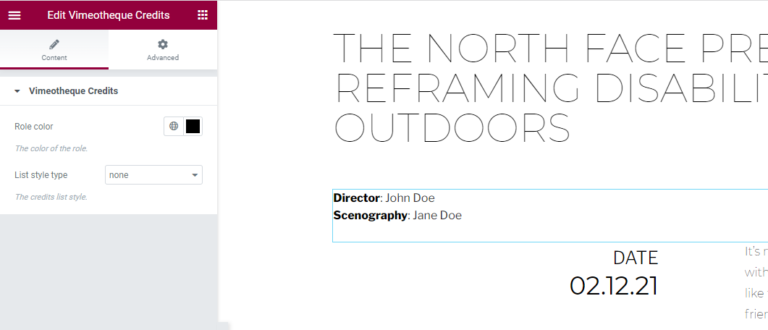 Give credit where credit is due
Show the team that worked on a certain video by using the Credits Widget to display the video credits retrieved from Vimeo.
Replace the featured image with the video embed or display the featured image if a video embed is not available.​
No embed in post content​
Prevent embedding into the post content, which is the default way of Vimeotheque to embed videos.