Vimeo WordPress Plugin - Vimeotheque
Build the perfect video site
Vimeotheque is the perfect Vimeo WordPress plugin to seamlessly integrate your Vimeo Folders, Channels, Showcases and Video Uploads with your WordPress website, allowing you to manage and coordinate them with ease.
Perfect fit for membership website, portfolio, online courses or any type of video collection.
Bring your Vimeo videos to WordPress
Adding video content to WordPress through automated video post creation is the only way to go.
This method not only creates video posts with full details, but also comes with a featured image, tags, categories, and video embeds included.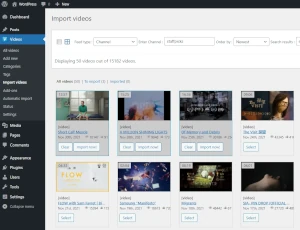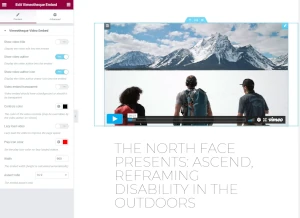 Elementor Vimeo video posts
By using Elementor video templates and custom Elementor widgets that Vimeotheque has to offer, you can create an incredible visual experience for your users.
Vimeo WordPress Plugin - Vimeotheque
Automatically import your Vimeo Videos into WordPress and customize the embed directly from the WordPress Block Editor!
Inspired by the needs of our users, the Vimeotheque add-ons are designed to help you be more productive and get things done faster and easier!
Whether you want to make Vimeotheque compatible with your WordPress theme or need an integration with a membership plugin, there's an add-on that can help you along the way.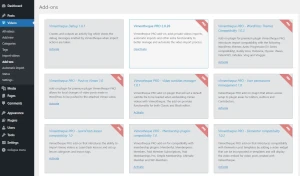 Vimeo WordPress Plugin - Vimeotheque
With Vimeotheque you can query and import all your private videos from Vimeo and create video posts that can be used in membership plugins or portfolios.
Vimeotheque can import videos from private Vimeo sources like folders, private showcases or projects.
Block & Classic Editor Support​​
Vimeotheque offers support for the new Block Editor by providing customizable blocks for video playlists and single video embeds and also for the Classic Editor by providing a visual interface for the playlist and video embed shortcode.
Highly customizable embeds​​​
The video embeds in Vimeotheque can be customized to fit the exact needs of your project by offering lazy loading, player color customization, replacement of the featured image and more.
Third-party compatibility​​​
Compatible by default with various WordPress video themes, Vimeotheque can be extended and customized to be compatible with any theme.
The Vimeotheque knowledgebase is expanded and improved constantly to help you achieve your goals and reach your project's requirements. Add the friendly and efficient priority support to that and you'll have your project ready in time.
Vimeo WordPress Plugin - Vimeotheque
Automate your Vimeo Video Imports in WordPress
30-day Money Back Guarantee
Trusted by Agencies & Filmmakers
From membership website owners, filmmakers, developers, churches, yoga trainers or videographers, everyone finds our Vimeo WordPress Plugin  – Vimeotheque useful for quick deployment of a video website.
We'll be more than happy to assist you and answer any questions you might have.