We are proud to announce that we released a new add-on for Vimeotheque PRO which introduces compatibility with learning management system LearnDash.
This new add-on allows you to automatically import Vimeo videos as LearnDash video lessons and assign them to lesson categories and lesson tags automatically.
To install the add-on you must go to the Add-ons page and look for "Vimeotheque PRO – LearnDash lesson compatibility" add-on.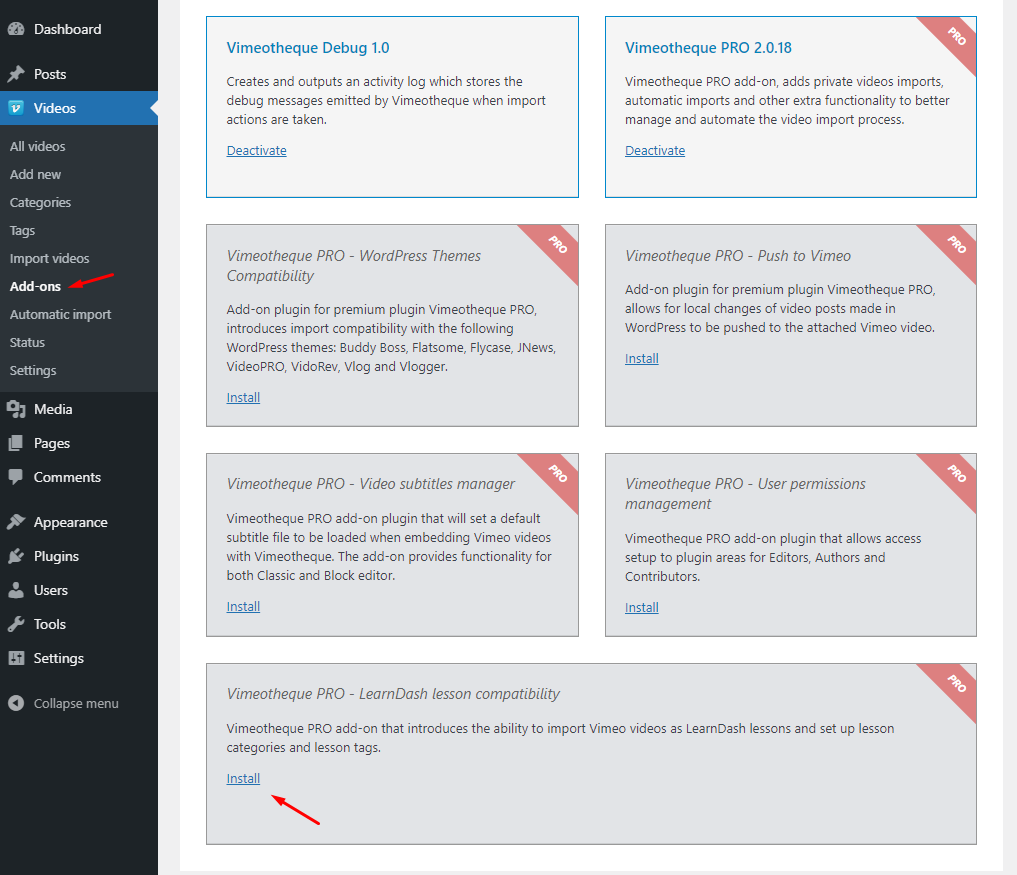 Once installed and activated, the add-on will create a new tab in plugin Settings page which allows you to switch between importing Vimeo videos as LearnDash lessons or import videos as Vimeotheque video post type.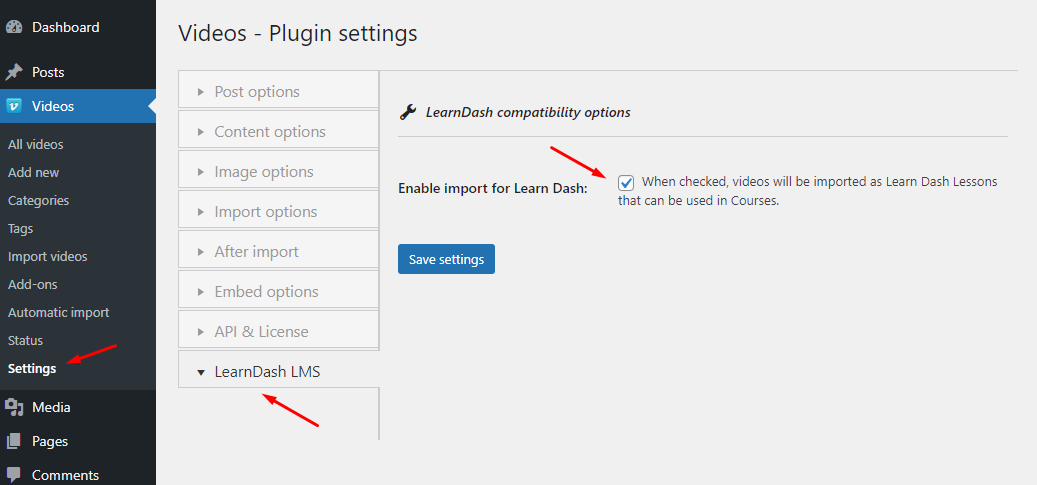 We hope you find the Vimeotheque PRO LearnDash add-on useful. For any suggestions or new features feel free to contact us at any time.